Introducing the MCAAP Program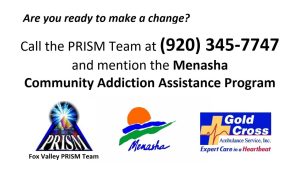 Unity Recovery Services is proud to be serving the City of Menasha with their Community Addiction Assistance Program (MCAAP). The MCAAP Program will utilize recovery coaches from our PRISM Team to make contact with individuals that have experienced an overdose or somehow exhibited signs of addiction issues. Goals of the MCAAP Program include improving access to treatment and recovery services and reducing the number of overdoses within the Menasha community.
Unity was asked to educate Menasha city staff and Gold Cross Ambulance Services responders on addiction and the recovery process. We also have been tasked with implementation of a Quick Response Team, which will review new candidates for the MCAAP program, develop recovery plans, and coordinate services.